I am often asked by my patients in the clinic WHY I became the person who stabs others for a living! SPOLIER – it's not because I am a sadist!!
On Saturday the 16th June 2019 I was reminded via Facebook that it was 16 years since I flew out to South Korea, little did I know that was the start of a huge shift in my life and career.
I moved there to teach English as a second language, mostly because I wanted to get away, but couldn't afford to simply travel. Working there allowed me to explore a WHOLE 'nother bit of the world, different food (which is amazing by the way!) deeply dive into another, different culture, it was a truly wonderful experience.. and one I would recommend everyone does – go explore this world! Anyway, I digress… South Korea was the kind of place where if you saw another non Korean you said hi, so I did, in an internet cafe, to a wonderful woman called Pat who suggested I attend a wee exercise class with her that evening…
The Gorgeous couple who introduced me to Acupuncture.. and a WHOLE new life.
I ended up attending classes maybe 3/4 nights a week on average, and started to have treatments with the couple pictured above too… It started with abdominal massage, I now know to be called 'hara massage' (and I have done the training so you can experience it too)…
So WHY Acupuncture
I turned up to the 🤸‍♀️ class just at the start of January 2013 with a lovely big fresh white bandage on my right wrist – I had (accidentally!) tipped boiling water over my wrist whilst cooking for a New Year Party I was hosting and had a 2nd degree burn! Arriving at class the teacher (the guy in the picture above) suggested I try acupuncture to help the healing – you can try it too
I watched with fascination as he treated the burn using a technique, I now know is called 🐉Surround the Dragon🐉. I have absolutely NO scarring and I attribute that to the acupuncture I received from him. After seeing what I can only describe as magic, in terms of the speed of healing, I choose to have regular treatments after that. I was clearly fascinated by it as I was lucky enough to be allowed to observe other folks treatments too (friends who were happy to have me in!), little did I know at that time how useful this would be for me as an acupuncturist.
My eyes were opened to a world of possibility..
The couple that ran the centre opened my eyes to the options I had around the management of my health, discussing the damage the hormonal birth control I was taking, around alcohol 🍸 consumption and its effects on my mood. Roll on a few weeks I get a new flatmate, a wonderful woman called Suzanne, who was and still is an energy healer, yoga instructor and now spiritual coach, working in Cornwall – and the seed was planted.
I left South Korea 366 days after I arrived (outstaying my visa by 1 day), with a plan – I had investigated becoming an acupuncturist. I moved to Manchester in 2013, completed a massage qualification and gained my degree(BSc Hons) in Acupuncture.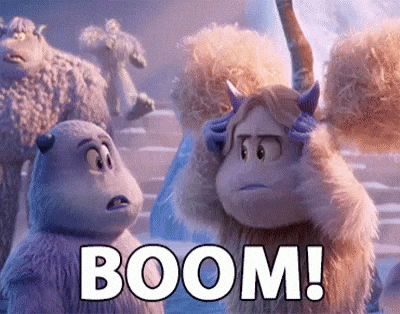 During the degree I had my mind blown, several times. For example, finding out that what we consider totally normal and acceptable, PMT and period pain are, in fact, NOT okay in the TEAM Model of health and that they could be fixed! I also found out that orgasms IMPROVE a woman's energy, whilst drains a mans. I also learnt about the energetics of food – up until this point all I cared about were calories and fat – but actually I find thinking about what food can do to me energetically – warm me/cool me, nourish blood, yin yang etc has helped completely change my attitude to food.
China Trip: saw how the experts do it!
Just before graduating I was in the position to go to an acupuncture hospital in China with 5 of my fellow (soon to be) graduate acupuncturists and I could probably write loads about that experience – but for now – my take home was that my training was authentic and good – we got lots of compliments on our knowledge.
Home to Glasgow
After 4 years of living, working and studying in Manchester, I returned home to Glasgow. I began working within a clinic up at Charing Cross.. and then out in Bothwell too… now roll on a few years… having opened my own clinic, (and relocated) and now work alongside my wife, Michelle who is taking another route to help support your health, together we aim to help our fellow humans, one by one, treatment by treatment along with advice, tips, exercises, dietary suggestions and general mentoring to help you improve your health.
I am so grateful to have found my vocation and a supportive partner in life and business.
An eternal Journey of improvement
Throughout this entire time and long before, I have been on an internal journey, which i have shared before, one which has lead me to continue to explore new ways of being, of doing, of thinking, that has allowed me to improve my physical and mental health, and has give me such a wide variety of experience knowledge and skills, that I share with my patients to help them further their lives to.
I chose a life as an acupuncturist as I have experienced first hand just how powerful and magical this medicine can seem, one that allows you to continue to grow, to improve, to get free from what ails you and gives you back the power to manage your own health and well-being.
To find out what acupuncture can do to change your life for the better, book in for a FREE session
My Story: Why Acupuncture